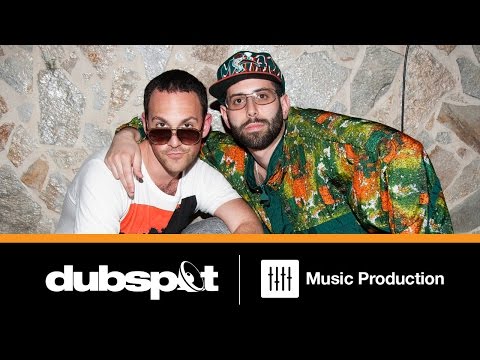 On May 9 2011, the electronic music production duo of Charles Levine and Eli Goldstein, better known as Soul Clap dropped by Dubspot NYC for a free workshop to demonstrate their collaborative workflow with Ableton Live and multiple performers using MIDI controllers and computers all synced together for a performance/jam session. The workshop started with a discussion on Soul Clap's history and philosophies on production and DJing, lead to an interactive performance with six Dubspot students on M-Audio Axiom 25 MIDI controllers playing assigned parts such as drums, bass, synths, etc. The event was very well-attended, and we broadcasted a live stream of the entire event here on our blog. The result of that collaboration is presented here, and we encourage you to download the Ableton Live Session File [zip file], jam out, and leave a comment with a link to to your creation.
For deeper exploration of Ableton Live check out Dubspot's Ableton Live Producer Certificate Program, our flagship music training program. After completing this program, you will leave with 4 completed tracks (EP), a remix entered in an active contest, a scored commercial to widen your scope, and the Dubspot Producer's Certificate in Ableton Live.
All six levels / 48 sessions / 132 hours of hands-on instruction + labs
The flagship of our music training, with every Ableton course offered at the school. Finish tracks at every step of the process for an EP and earn the Dubspot Producer's Certificate in Ableton Live. This program is about learning Ableton Live by going through the entire process of being an artist, from developing your sound through a series of sketches while getting familiar with the application to creating a fully-fleshed out four song EP. You will create a remix and submit it to an active remix contest, score a commercial, and learn valuable insider tips and techniques.
NYC
Ableton Live Core & Advanced: 6 levels
Dubspot's complete Ableton course load
132 hours of hands-on instruction
Additional instructor-supervised lab hours
ONLINE
Ableton Live Core & Advanced: 6 levels
Dubspot's complete Ableton course load
60-80 hours of high quality videos
3 hours of instructor-led chat sessions per week
Direct video & audio feedback from instructors