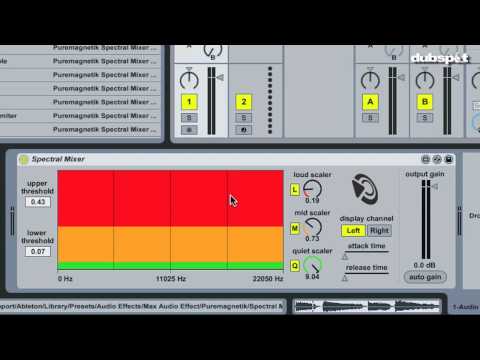 In this video new addition to the Dubspot team Dave Linnenbank, creator of Puremagnetik's Max Fuel collection of patches for Ableton and Cycling 74′s Max For Live walks us through his Spectral Mixer patch. It allows you to adjust the volume of the loud, medium and quiet parts of a sound and create some very interesting sounds. Come out for our Max for Live 2-day workshop with Dave Linnenbank on July 31st & August 1st from 7:00 to 10:00 pm.
Visit Puremagnetik.com for the free Spectral Mixer download and more information on the soon-to-be-released Max Fuel, the First.
For more information on Max For Live and a couple introductory videos, visit Ableton.com.