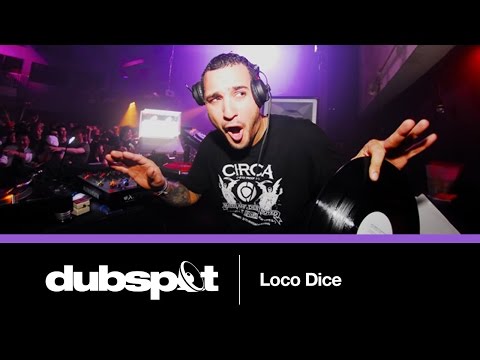 Loco Dice has been tearing up clubs and DJ playlists over the past 7 years with a blend of house and techno that has appeared on labels such as Ovum, Desolat, Coccoon, and M_nus. With a sound that straddles minimal techno and funky house, Yassine Ben Achour has quickly become a star of the DJ circuit. Dubspot's Alex Burkat caught up with Loco Dice for a chat this past December while he was getting ready to hit the decks at Pacha in NYC.
Alex Burkat edits videos at Dubspot, DJs/produces bass music as Rx, and is part of a Philadelphia based DJ / art collective called DUSK
.
Related Dubspot Courses Starting Online & in New York City:
Digital DJing w/ Traktor Pro 2 Program starts February 5th Online.
Immerse yourself in the complete art of DJing from beatmatching to stage presence. Whether you're a beginner in search of the fundamentals or a seasoned pro looking to take your talent to the next level, our curriculum is designed to accommodate all skill levels and styles of music. This comprehensive DJ program covers everything from basic mixing to advanced digital DJing. Learn more about our DJ courses and programs.
What's Included:
DJ Level 1: Rookie Sessions | Essentials I
DJ Level 2: Phrase Mixing | Essentials II
DJ Level 3: Beyond The Blend | Intermediate Skills
DJ Level 4: Preparation | DJ Psychology
DJ Level 5: Classroom to the Club | Advanced Techniques I
DJ Level 6: Club to the World | Advanced Techniques II
"I love the class, and the content! Shiftee and Endo are very funny, and very clear, so the material is easy and fun to follow! I wish my college   teachers  were more like these two!" – Leandro Martinez, Chicago IL
Start dates and information about payment plans can be found here.

Or if you have questions, please call 877.DUBSPOT or send us a message.