[Photo by Megan Jolly.]
As footwork and juke continue to inspire more and more people around the world, DJ Rashad is arguably the genre's most well known face. Coming from Chicago's South Side, he's made a name for himself with big beat switch ups, intricate drum patterns, open minded synth work and more. He's part of the Ghettotekz crew that's got footwork music and dance on lock; has had a number of releases on Planet Mu, and has been touring Europe while making mixes for the biggest magazines. The producer and DJ sat down with Dubspot and talked about how he makes beats, the differences between footwork and juke, the presence of girl dancers, and producers from other countries. Rashad, Traxman, DJ Manny, and Lit City Trax CEO Azizaman are opening up for Memphis rap veteran La Chat at Cubana Social on Saturday, January 7th. They also recently stopped by DJ /rupture's Mudd Up radio show on WFMU for a live session full of exclusives. Watch for a new Rashad album coming soon on Lit City Trax, which Rashad cofounded. - Mike Steyels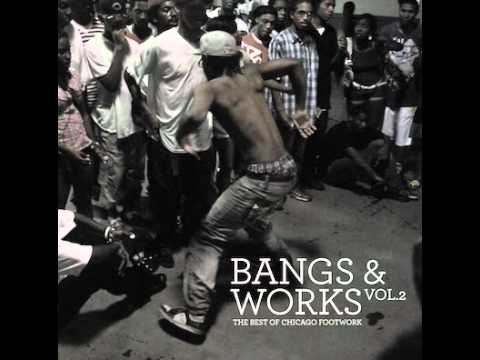 [DJ Rashad & Gant-Man - Heaven Sent | Planet Mu, 2011]
What do you use to produce?
MPC 2500, Reason, Abelton, and a Triton. Also Logic, Pro Tools. When Abelton came out, I started using that. But I use my MPC as the main element, so I still do it manually, versus pacing it to make beats. Most of my drums come from 808 and 909 kits. There's a drum machine called the Roland R70 that I sampled the kits from. But you can get the 808 online and just tweak it out the way you want.
How has collaborating with people from other genres affected your sound?
Collaborating opened the door to other types of music. That's influenced me to add different stuff to my footwork. Like more the more half time stuff from London. I'm doing things at 130 BPM now with lots of half time. It's still footwork, but we've slowed it down. We just started doing this, my first track was when I was on tour with Addison Groove in April.
Do Chicago crowds like it?
The footworkers don't want it like that. But the more casual party crowd, they love that sort of vibe anyway.
There's a big difference between the footwork crowds and juke crowds?
The difference is the music. The juke thing is more commercial, more dancing on girls type music. The footwork is the grimier battle tracks.
What makes a good battle track?
A lot of bass. Claps. Depending on what sample you use, the way you trigger it up. A lot of synths. Arpeggiators. A lot of weird sounds. As long as it's banging hard bass-wise, and the hits, then you got a hit.
What makes a good club track?
Party friendly, something that you would know, like top 40. Like a song from the radio with a juke beat behind it. What I do stuff like that for is to grab somebody who's not familiar with the juke scene. So like I'll take say Lil Wayne, then somebody will be like, 'Oh, that's my song.' It might be a little bit fast, but they'll deal with it. Versus hard footwork shit they never heard before, they'll be like, 'What the fuck is this?' We have another night where we also play house and R&B at a nightclub called Nitros near Wicker Park. On Sunday and Friday nights we do TUFF and Battlegroundz strictly for the footworkers.
Are there girls at the footwork parties?
There are, but not like there used to be. I guess the girls want attention, but it's all about the guys dancing. But there's girls dancing too now. So it's getting better. There's about 400-5oo dancers and some different groups. Queen Crystal is about the best right now. She's with Terror Squad and Leaders of the New School.
How different are juke and footwork beats?
The same. 160 beats to 150. But there's more half time in footwork. Juke is more like a 1,2,4, steady clap. Footwork is more of an off clap. Snares. A lot of stutters.


[DJ Rashad - Reverb | Ghettophiles, 2011. Photo by Ashes 57.]
Do you dance?
I used to, but I hung my shoes up a couple years back. People didn't take me seriously as DJing and dancing.
Did being a dancer help inform your production?
Definitely. I knew the sound I was looking for when I was dancing. The bass, weird energetic stuff.
France seems to have a lot of footwork.
Yea, they've been doing it for about 6 years. I think now finally they're starting to get a tick and some attention. They've definitely been in the game for a while. Like Marvy Da Pimp, Kaptain Cadillac, they're from Booty Call Records. There's Dope P too. Kill Frenzy is from Belgium. I definitely give them props, and think it's an honor for them to carry on the music out there and make it their own style. Outside of Chicago, Addison Groove from London is probably the biggest. But beyond London and Paris, that's it really. But who knows. I didn't think it'd get past Chicago, let alone London and Japan and all these crazy places.
Were you surprised that it was the footwork that blew up and not the more commercial juke?
Yea. A lot of record labels were telling us the footwork stuff will never work. But now they like that more than the commercial.
You're happy about that?
Yea! Because we've always been doing the juke more to bring people into the footwork.
Do outsiders get play in Chicago?
Yea. Most DJs in Chicago might not, but I like to play a lot of stuff besides my own stuff to show support. And if it's a hot track, I'll play it. Most of the other guys that are just starting or are trying to be DJs, they don't know the half of it and wouldn't play that stuff on the fact of pride or like, 'Oh, I play my own stuff.' People from Chicago are real snotty. Good music is good music, you gotta play whatever makes the crowd happy. That's how I was taught to be a DJ.
Where do you get most of the tracks you play?
Usually the artists will give it to me, or I'll ask for it. Sometimes I'll buy it if I don't know the person. But most of the time I play stuff from people in my crew or people that I'm in tune with. Or just good music.
How important are unreleased and unheard tracks in these scenes?
People want to hear something new every time they come out. I think we kinda spoiled them. This isn't a hobby for me and this is something I love to do anyway, so I make tracks all day everyday. So when I come out to the footwork shit, I've got something new every time. All of us will. The footworkers don't like the same stuff every week, they like to switch it up. The juke shit? You can play the same stuff all the time and people will still go off to it.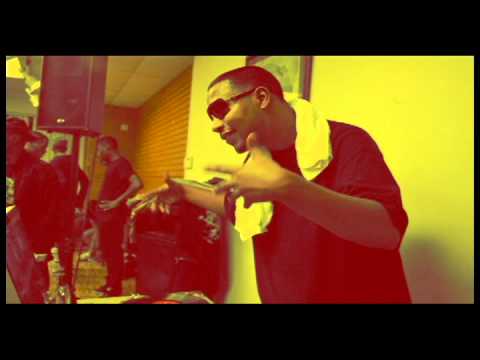 [DJ Rashad - Ghetto Tekz Runnin It | Ghettophiles, 2011. Photo by Megan Jolly.]
What's inspiring your new tracks?
I use a lot of my own writing along with the sample based stuff. It just depends on the mode I'm in. I just go in the studio and work, I don't plan it out. Unless I've got a remix and somebody asks me to do something. If the people like it, they like it. If they don't I won't play it again. I'm cool with a lot of the footworkers, so they just chill at the studio with us. So they'll tell us, 'Put a little more of this in there,' or whatever. So I'm blessed to have those guys around too.
How important is creating new sounds?
Definitely important. The sounds go with the dance. So when we create new shit, they can create new moves as well. It plays an important part in footwork. So when you put something new in there, people will go back and practice. The first night I played "Reverb" at Battlegroundz, King AG was the only one who knew about it and came up with a new move for it. After that, everyone started doing it.
Does knowing footworkers give an advantage to those crews because they get to know about tracks early?
Well, we're cool with all the crews. One night we might have AG and Terror Squad over and the next might be Manny and Taliban. The Ghetto Tekz footwork crews are Terror Squad, Wolf Pack, Real Legends, Take Over Game, and Taliban. So they get first dibs on the tracks. The main leaders of the groups, they get all the shit to practice to.
How do you find new producers to put on?
People come to me and ask how to get into Ghettotekz. I'm willing to put anyone on. But only as long as your serious and you're not going to waste my time and it's just a fad. We'll give them a shot. Even if they're garbage, we're still willing to work with them until they get it right, as long as they're serious.