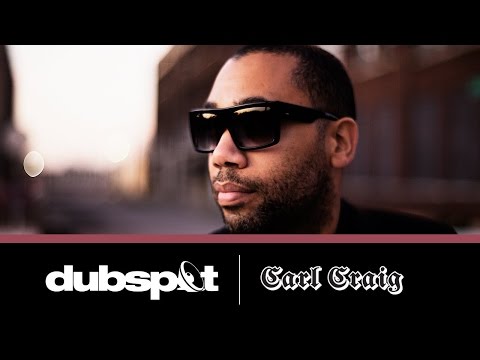 We had the opportunity to sit down with acclaimed electronic musician Carl Craig at this year's Decibel Festival in Seattle. Carl Craig is without question one of the most significant figures in modern electronic music. Not only one of the most influential artists from Detroit's second wave of techno producers, Craig is also the founder of the independent electronic music label Planet E Communications and was the creative director of Detroit's Movement Electronic Music Festival.
In this video interview, Carl Craig talks about his early days as a producer and DJ; his approach to DJing and production and the influence of innovative pioneers like Derrick May; producing tracks using vintage equipment like the Prophet 600 synthesizer and a four-track recorder; and combining digital audio technology with hardware and analog equipment. He also discusses Apple's Logic Pro, using plug-ins to mimic hardware compressors, performing live under the alias 69 and revisiting his early classics. He leaves us with some invaluable advice for young up-and-coming artists: "always learn from the elders – doesn't matter what kind of music they do, they've been through it – but also watch the young guys."
Catch Carl Craig at Highline Ballroom in NYC on November 21, alongside for Guy Gerber, Kate Simko, and Shaun Reeves. For more gig dates and info, please visit his site.